Dutchess Tourism Taste Finder
1 Day - Dutchess Tourism Taste Finder Craft Beverage Trail
Mobile exclusive
Instantly delivered via text and email
No apps to download
Valid for 24 hours after first tasting
Includes 4 tastings
3 Day - Dutchess Tourism Taste Finder Craft Beverage Trail
Mobile exclusive
Instantly delivered via text and email
No apps to download
Valid for 72 hours after first tasting
90 Day - Dutchess Tourism Taste Finder Craft Beverage Trail
Mobile exclusive
Instantly delivered via text and email
No apps to download
Valid for 90 days after first tasting
How this Pass Works

Step 1 - Get Your Pass
This mobile exclusive passport is a collection of curated attractions, retailers, restaurants and more and offering deals and discounts to redeem during your visit.

Step 2 - Receive Text
Your passport will be instantly delivered to your phone via text and email and is ready to use immediately! There is no app to download. Your pass can be saved to your phone's home screen for easy one-tap access.

Step 3 - Redeem
When visiting a participating business, simply present your phone to the attendant or staff member to redeem offer.
Included Venues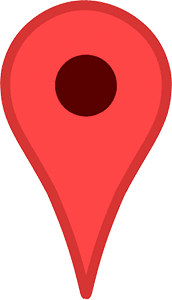 See locations on an interactive map.
Abandoned Hard Cider at Greig Farm
Award winning local ciders, beers and other beverages on tap. Grab a drink and enjoy the fun activities and views at Greig Farm!
Black Snake Brewing Company
Black Snake Brewing Company at Old Adriance Farm is a family run NYS farm brewery that provides quality craft beer while enjoying a truly unique experience in the Hudson Valley.
Branchwater is an integrated, multiuse farm in the heart of the Hudson Valley, yielding the highest quality products from heirloom fruits and grains. We farm in accordance with organic and regenerative principles, working to build soil and capture carbon so that the 100 acres we call home will continue to support the flora and fauna that depend on it for generations to come. At Branchwater, heritage grains and modern fermentation and distillation techniques give each spirit we make the purest expression of our farm's terroir. Each spirit is hand-distilled in custom-designed copper pot stills and cut with water from our family well for purity, flavor, and finesse.
Show more
What's Included
Tasting Of 2 Spirits, 1 Cider
Denning's Point Distillery
We craft the finest, artisanal spirits available in one of Beacon, New York's downtown 19th century buildings. We choose only the highest quality grains from local farms and strive to create classic spirits of unique character and depth. Visit our tasting room and urban production space at 10 N. Chestnut Street in Beacon, NY.
Industrial Arts Brewing Company
We are brewers first and proud of it, but our mission transcends the production of beer. Embodying the Industrial Arts, we are compelled to take all of the parts and pieces before us and use our experience and tools to make them into something greater than their sum. We have a responsibility to help build and maintain the communities we live and work in, and we honor this by showing respect and appreciation for everyone we rely upon to get our liquid message out there, including you. The industriousness, creativity and kindness of humans: this is what our beers and our team are made of.
Show more
Millbrook Vineyards & Winery
Millbrook Winery is located in the magnificent Hudson River Valley just 90 minutes from both Albany and New York City. Millbrook is considered one of the top wineries in not only the Hudson River Valley but all of New York State. Our 130-acre estate is planted with over 35 acres of Chardonnay, Tocai Friulano, Riesling, Pinot Noir and Cabernet Franc and produces over 15,000 cases of wine annually. We are open daily throughout the year.
Show more
Nestled on a lush 25 acre organic farm in the Hudson Valley, Plan Bee Farm Brewery specializes in 100% NYS ingredient lagers & wild ales, growing many of the grains, hops, flowers, fruits and herbs featured in our beers. The rustic tasting room sits within a fully renovated 1830's barn situated on one of the highest elevations in the area, making for open skies and once-in-a-lifetime sunsets. Featuring wild orchards, rolling hills and open pastures, the farm & brewery offers lots of space to enjoy the day with friends & family (kid friendly)!
Show more
Shady Knoll Orchards & Distillery
Small family-owned and operated farm and craft distillery--we grow our own rye grain to create our award-winning Rye Whiskey and Whiskey, and grow our apples to make our award-winning Apple Brandy and Pommeau.
What's Included
Family Farm Distillery Tour/Tasting
We are the one and only meadery located in Dutchess County! We produce mead, an alcoholic beverage made primarily with honey, along with a wide variety of other ingredients. Sounds too sweet? Well, most of our mead varies from dry to semi-sweet. It's most equivalent to a hard cider or light wine. Come on by to try some!

This super small business is owned and operated by a married couple born and raised right in Poughkeepsie. We work normal jobs during the week but crafting and spreading the word about this amazing beverage is our true passion.

Closed May 21st and May 28th
Show more
Built in the shell of the former IBM semiconductor plant in East Fishkill, Sloop Brewing has something for every taste. Here you'll find innovative Forza Forni wood-fired pizzas, delicious burgers, fusion dishes & more by our executive chef Adam Slamon. Our menu is a passport through international street foods presented in our own style, utilizing traditional techniques & authentic ingredients. Just like these foods bring people together in cultural exchange, we hope to bring the Hudson Valley a unique dining experience that brings friends, families & communities together.
Show more
Taconic Distillery is a purveyor of fine craft spirits located in the beautiful Hudson Valley. Our bourbon and rye whiskies are made from locally sourced grains and spring water from our farm. Our cozy tasting room and expansive outdoor space overlook the scenic rolling hills of Dutchess County.
What's Included
Tasting Of Three Spirits And Souvenir Glencairn Glass To Keep
Treasury Cider is a tree-to-bottle hard cider produced by Fishkill Farms at their century-old family orchard. They use a mix of heirloom, bittersweet and dessert apples that are cultivated, pressed and wild-fermented with care to produce each batch of hard cider. Every ingredient is grown or wild-foraged on the farm and fermented traditionally to produce delicate ciders akin to dry and sparkling white wines.Visitors can expect panoramic views of the rolling orchards, farmland and hills beyond.
Show more
Zeus Brewing offers award winner beers, along with the best rooftop view in NYS